Land Survey Basic Information

 
Super Elevation:
Superelevation is the banking of a roadway along a level bend so drivers can securely and serenely move the bend at sensible velocities. A more extreme super-elevation rate is required as paces increment or level bends become tighter.
Super Elevation is given to accomplish the higher speed of vehicles. It builds the solidness of quick-moving vehicles when they go through a flat bend, and it additionally diminishes the weights on the establishment

How to find the ARC Lenght ( Center, Right, Left )
&
How to Calculate Elevation ( Center, Right, Left )
Let's Come To Join Us we will provide Useful Information & we hope people get benefits from our page, we need your support to spread knowledge to newcomers.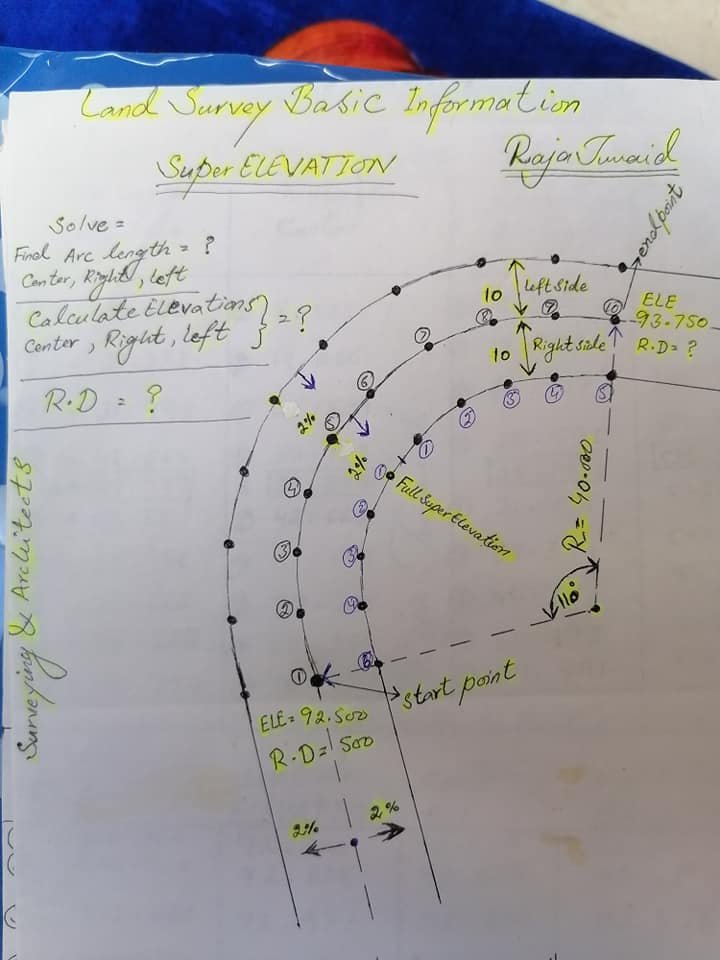 Learn More 
THANKS.